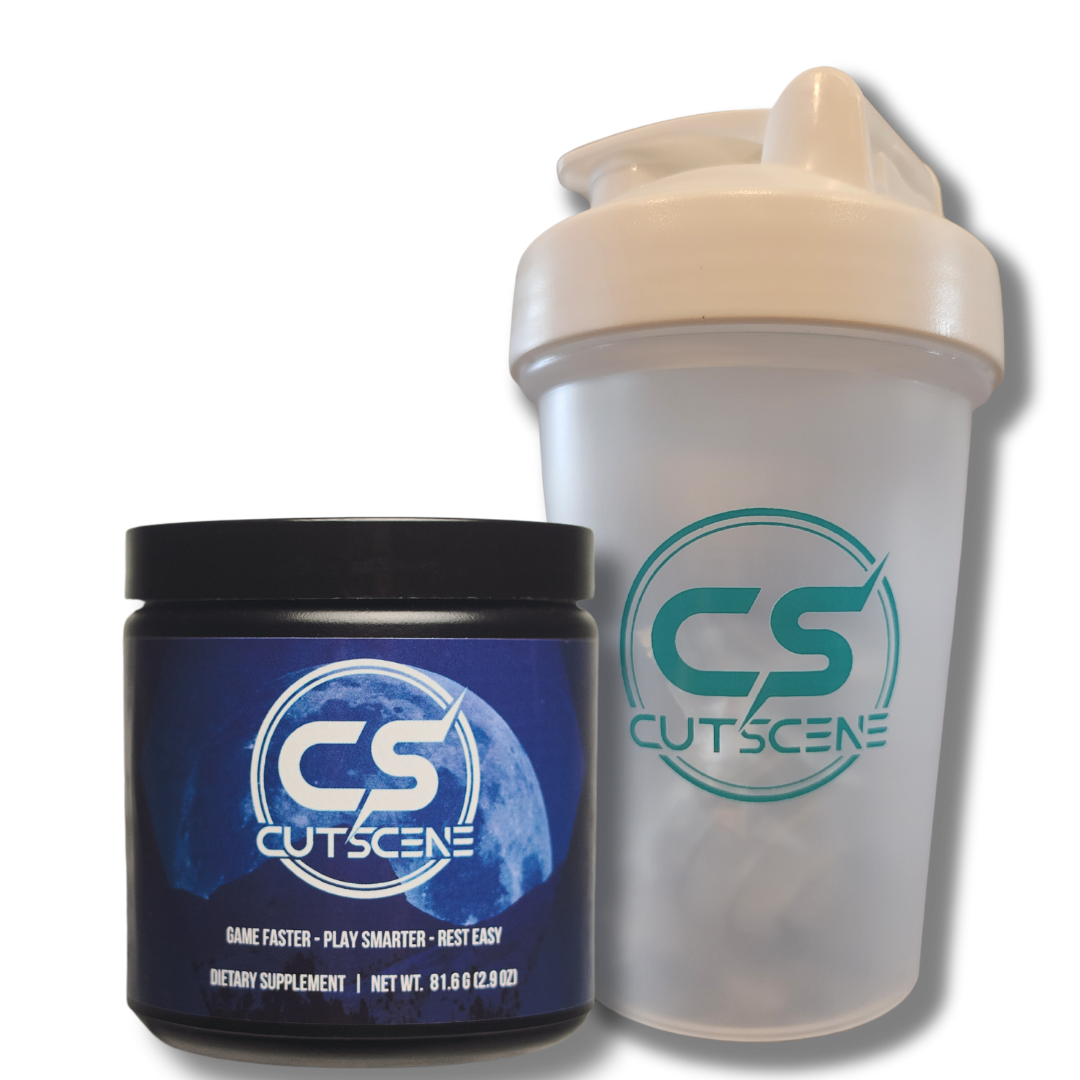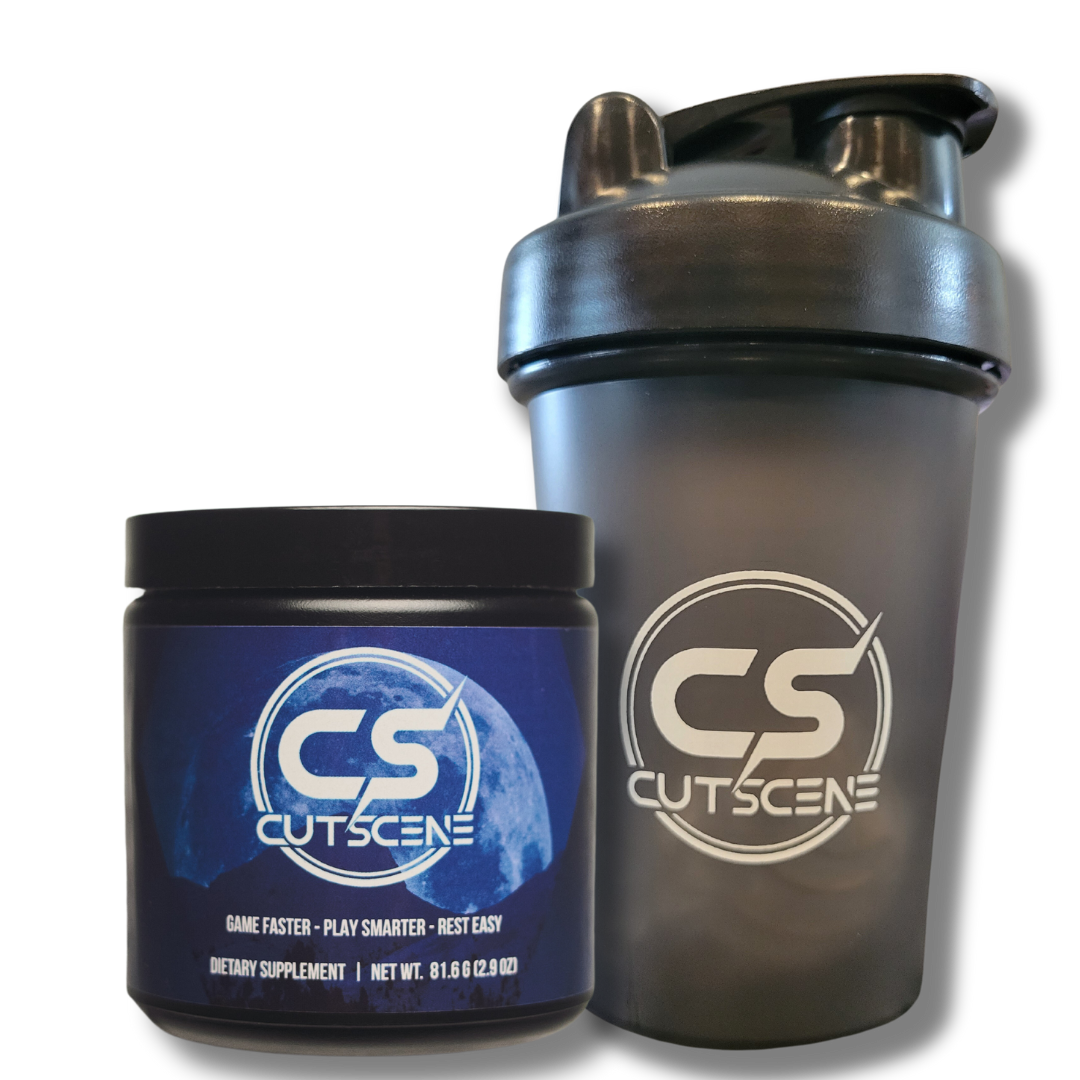 Shaker Bundle
---
Introducing the Cutscene Shaker Bundle – your ultimate gaming and fitness companion! This exclusive package includes one tub of Cutscene, our revolutionary sleep aid, and a choice between two stylish shakers: the Original Black Cutscene Shaker or the Original Negative (White Cutscene Shaker).
The Cutscene formula is a game-changer, designed specifically for gamers and fitness enthusiasts who struggle to wind down after an intense session. With a blend of all-natural ingredients, it promotes relaxation and a restful night's sleep, ensuring you wake up refreshed and ready to tackle your next challenge. Each serving is carefully dosed to maximize effectiveness while ensuring safety and minimal side effects.
As for the shakers, they're not just functional; they're a statement. The Original Black Cutscene Shaker exudes a sleek, stealthy vibe, perfect for those who appreciate a classic, understated look. On the other hand, the Original Negative (White Cutscene Shaker) offers a bold, contrasting design, standing out with its clean, sharp aesthetics. Both are made of durable materials, ensuring your drink stays well-mixed and ready to consume.
This bundle is more than just a product; it's a lifestyle choice for those dedicated to gaming or fitness, providing the perfect nightcap to your active day. Don't just end your day; enhance it with the Cutscene Shaker Bundle.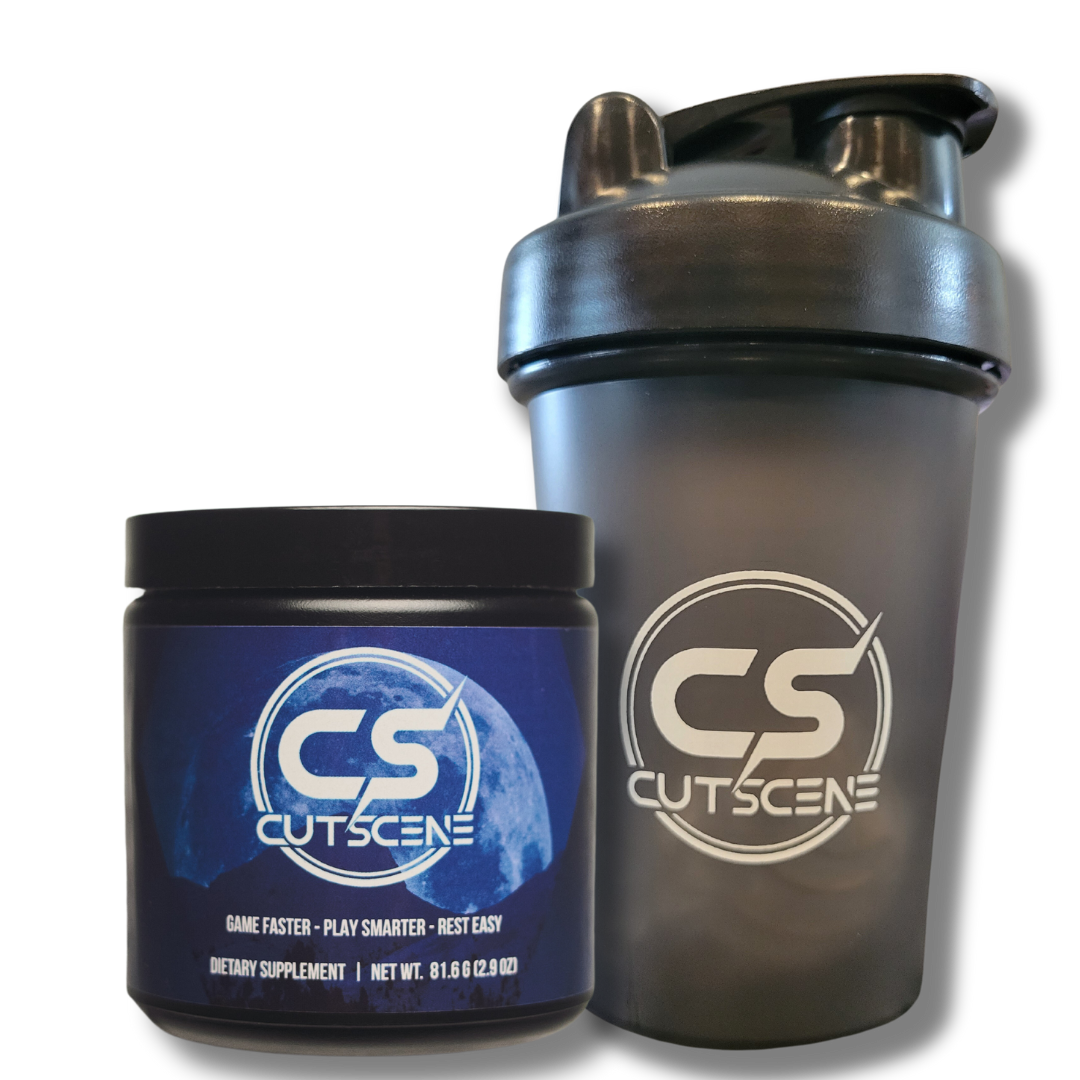 This product has no reviews yet.