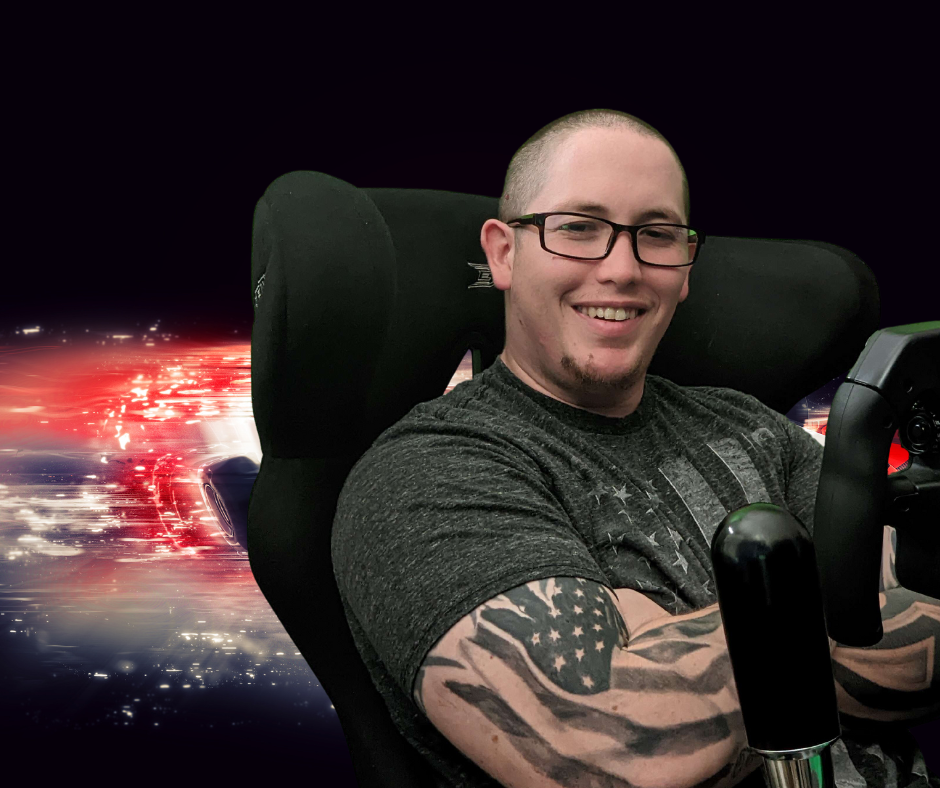 Streamer Profile
Eltacoman
A little bit about Eltacoman
Meet Taco, also known as Andy, your go-to streamer for everything motorsports and sim racing! A US Army Veteran, Taco has served overseas for his country. After hanging up his boots, he discovered his newfound passion: streaming. Against all odds, Taco found not just a hobby, but a second family in the community he's built around his channel, "The Taco Shop."
If you're in search of a stream that radiates positivity and high energy, you've found your spot. Whether you're a motorsport aficionado or new to the scene, Taco's easy-going nature makes him easily approachable. Have questions? Feel like joining the convo? All you need to do is ask!
MAIN GAMES: F1, Heat, and all things that go fast
SYSTEM: PC
TAKES CUTSCENE: 3 times a week

BE SURE TO CHECK OUT ElTACOMAN