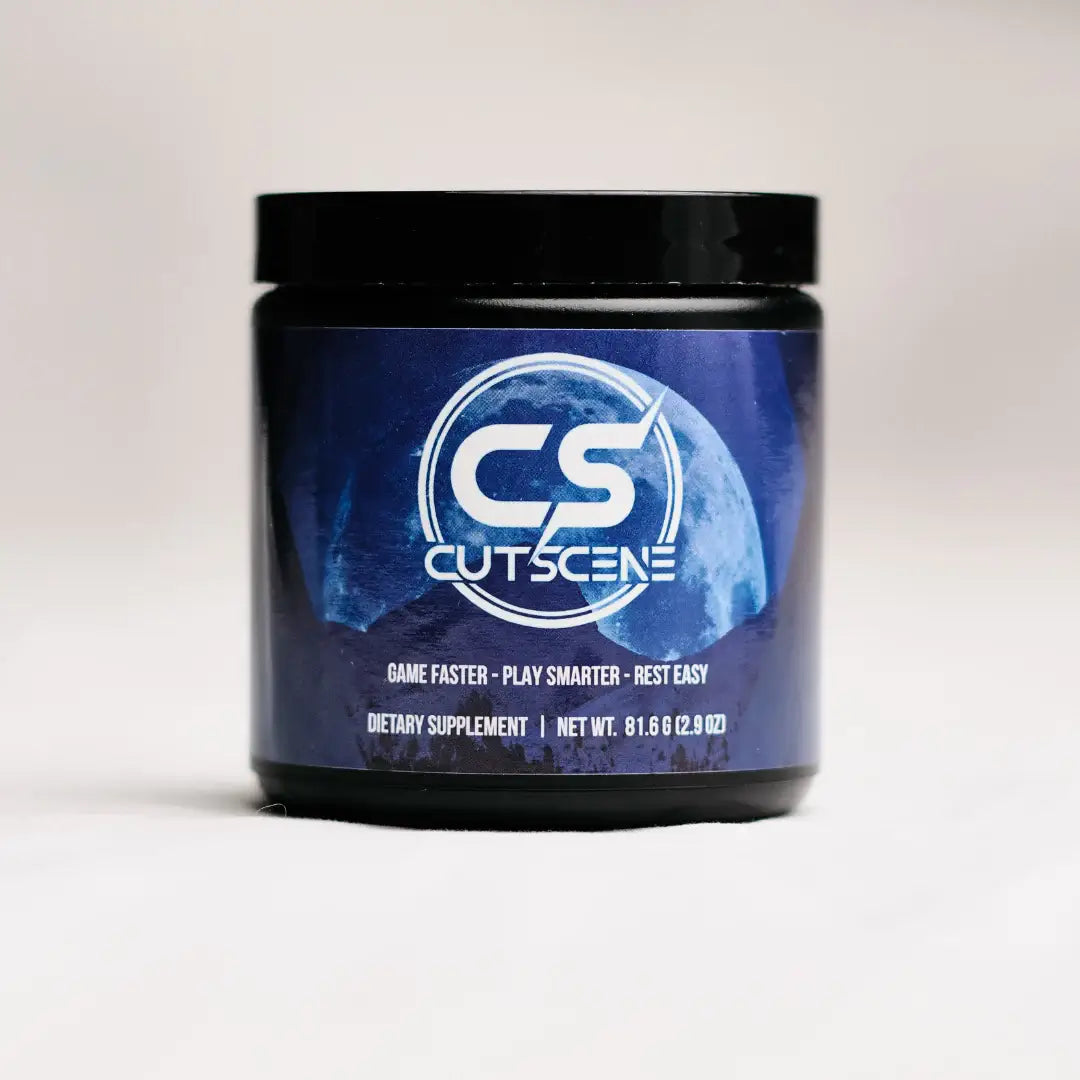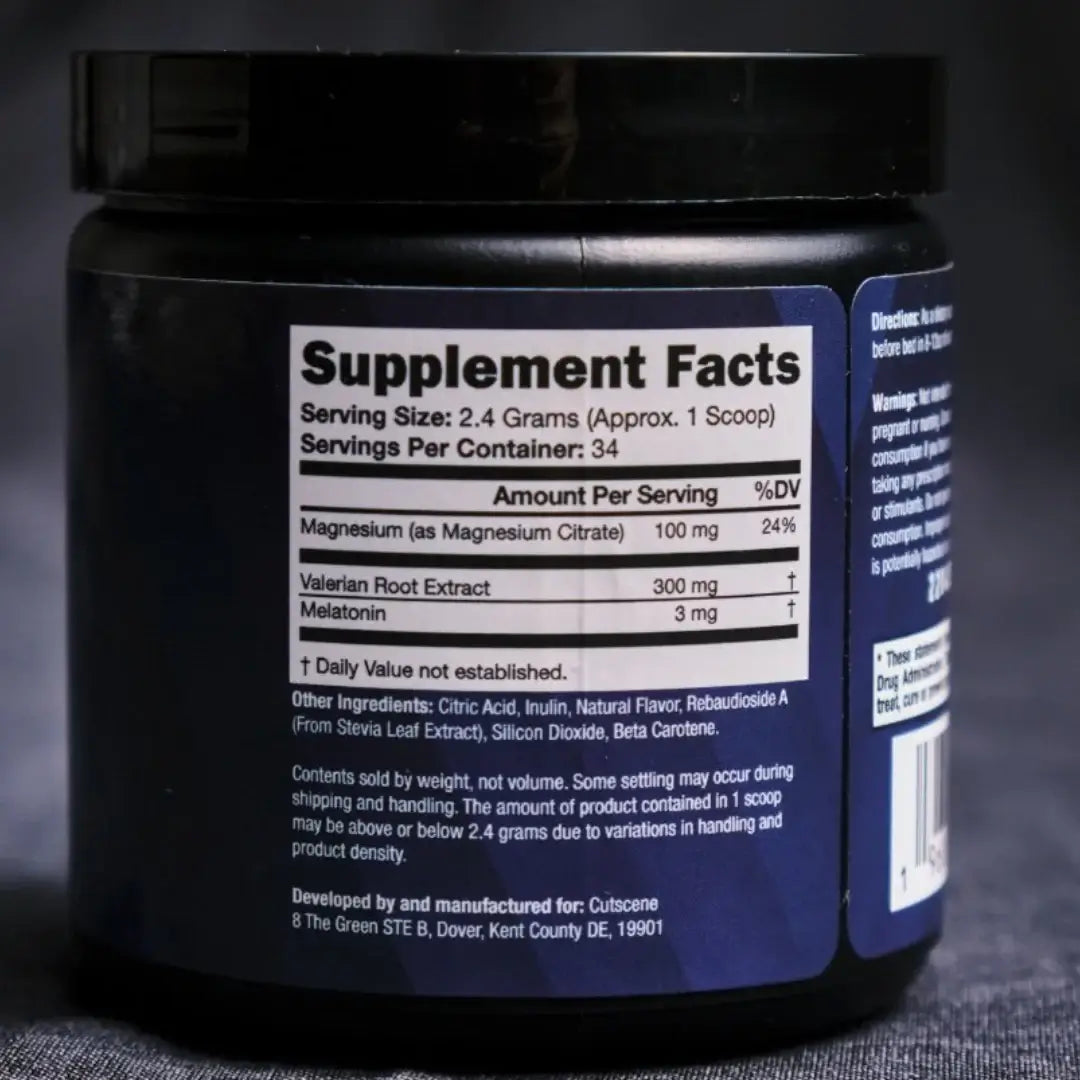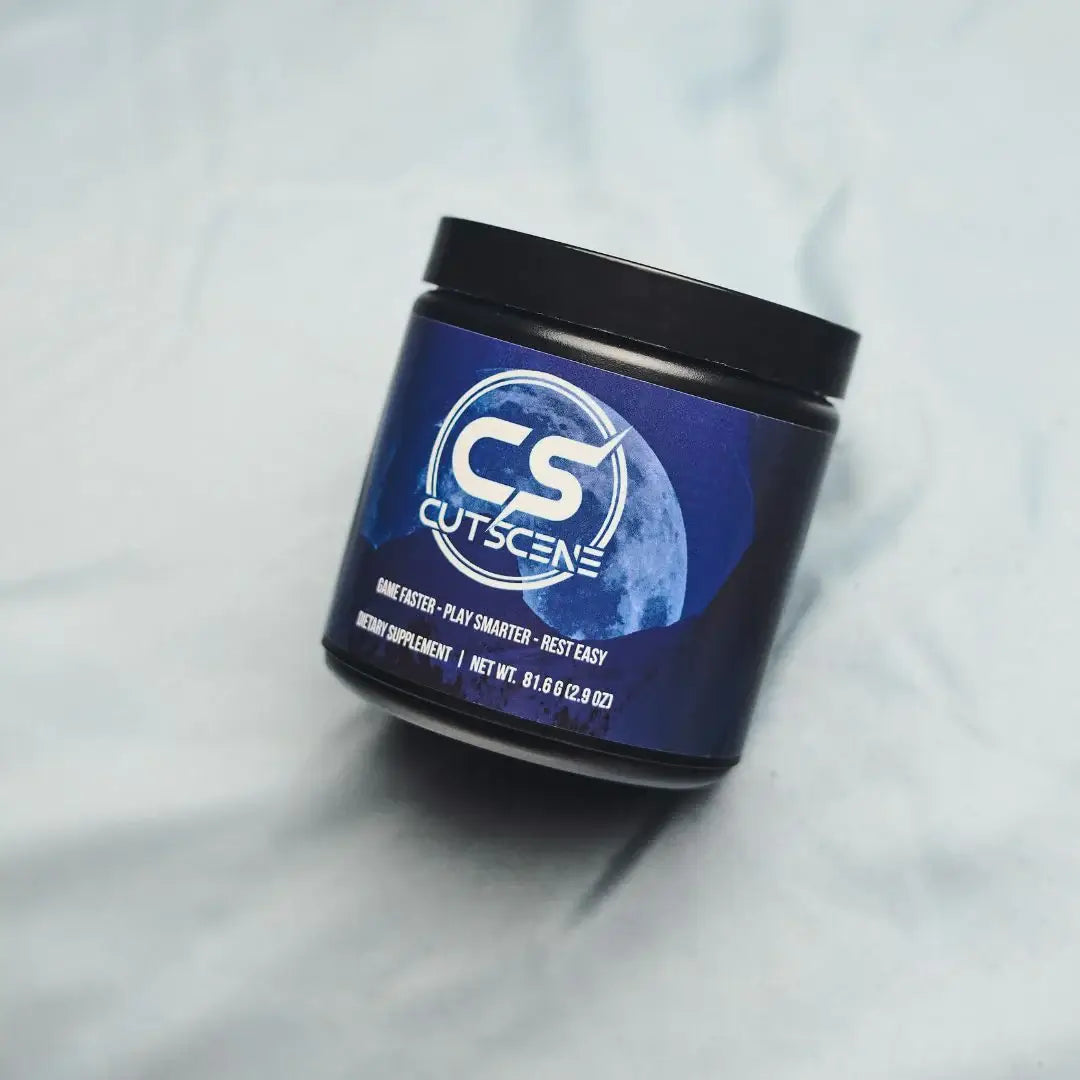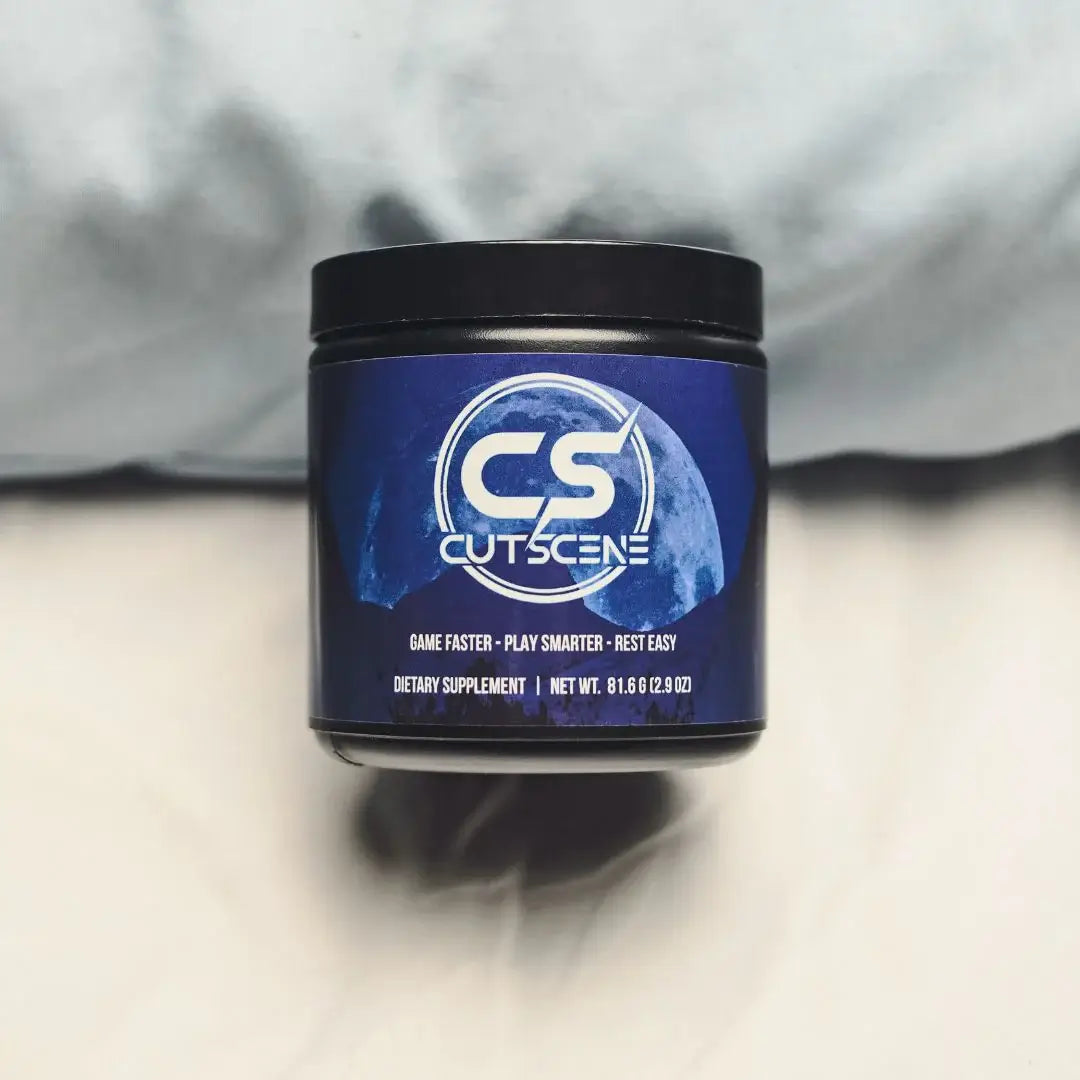 Cutscene Original Flavor
---
🍬 100% Sugar-Free 🍞 100% Gluten-Free 🇺🇸 100% Made in America
This new tasty AF, drinkable sleep-aid formulation is carefully crafted for gamers who would rather stay up playing another game of COD, explore more of Hogwarts' Legacy, or hit the next checkpoint in that obscure Steam game.

It's the perfect end to a long night of gaming, editing, or content creation. Optimized to get you back to gaming the next day, mix 1 or 2 scoops into water during your last game, edit, or stream of the night and enjoy! CutScene will knock you out within 90 minutes or your money back! Not to mention its "10/10" taste!
Don't leave great sleep up to RNG!
Final Smash that Purchase button.
This product is rated 4.8 of 5.0 stars.
It has received 36 reviews.
As someone who has had to take sleep aids most of his adult life, Cutscene is a product I wish had been around for years. I finally get good, quality sleep, without any of the grogginess that over the counter, or even prescription sleep aids cause when you wake up. I have been using it every night for over two months now and recommend it to anyone who even mentions having trouble sleeping. The price is worth it, just give it a try.
Fantastic Product, Works Wonders for Me
I received a tub of CutScene in my ElTacoMan bundle, and as the title says, it's worked wonders for me. I have had trouble sleeping my entire life, and tried everything from melatonin gummies to heavy prescription sleep aids. Everything either caused my dreams to go nuts (I also struggle with night terrors), left me feeling groggy the next day, or had other side effects I simply couldn't live with. Although I am not a big gamer, I do spend a lot of time at a computer, and I decided to give CutScene a try with the bundle. My sleep has greatly improved, I don't wake up feeling like a zombie, and although CutScene contains melatonin, the dose is much lower than I had to use with the gummies and it hasn't played havoc with my dreams. An awesome product that I will definitely continue to use.
Scammy sales practices
The 'order has shipped' email right after placing wasn't much of a concern, just a poor setup for when the shipping label is created. The 'confirm your subscription' email though, trying to get you to click a link to make a subscription when you absolutely did not sign up for it, that just screams small start-up scam.
So, for having to go back over everything and make sure I hadn't signed up for a subscription, and that they hadn't 'automatically' done it for me, 2 stars.
Product is... fine. I've seemed extra groggy in the morning after using it, but adjusting amount should theoretically sort that out. It'd be an 'it's fine, 5 star' if not for the attempted sales trick.
We're really sorry to hear about the confusion surrounding the 'confirm your subscription' email. We want to clarify that this email is for our newsletter subscription, which keeps you updated on new product releases, promotions, and other company news. It's not intended to sign you up for a product subscription automatically. We apologize for any concern or inconvenience this may have caused you.
Regarding the product making you feel groggy, we appreciate the feedback. Adjusting the serving size might help, as you mentioned. If you continue to experience issues, we're here to help.
Thank you for giving us a chance to address your concerns. We're constantly working to improve both our products and customer experience.
Delievers as Advertised
Honestly the best sleep aid I have tried in a long time. I was getting tired (pun not intended) of sleep aids and straight melatonin making me extremely groggy in the morning and a real struggle to get up. This stuff though makes me fall asleep so much faster, I have a higher quality sleep, and I awake fully rested and no issues getting up and starting my day. It also help making my midday slump not as bad. Don't need as much caffeine to keep me going.
Better Than Melatonin Gummies!
Cutscene is absolutely amazing! I saw one of their ads on here and decided to give it a shot and I was NOT disappointed. They do with 3 ingredients what others do with 15. It helps me get a solid night's sleep, I don't feel groggy in the morning, and it tastes great!